move /mo͞ov/
go in a specified direction or manner; change position.
po·si·tion
/pəˈziSH(ə)n/
put or arrange (someone or something) in a particular place or way.
It's a running joke, that I always say, and it's "God really snatched me up by my ponytail" lol... but it's true. Last year was life changing for me, so many things and people went. Heart wrenching things happened to me. A good portion of the year, I truly felt broken. I felt confused. I felt lost... but Jesus continued to draw me closer.
I didn't understand what God was doing, let alone why he was doing it but I know things were changing. Not just physically but spiritually.
I remember I got a prophecy in October 2021, from a true Woman of God, at a service one Sunday, who told me, God said my song for 2022, was "You're Bigger" by Jekalyn Carr, and some other things as well. Now I had heard of the artist at the time, but never heard the song. But YALL! When I heard the song it made me cry, immediately lol.
Needless to say, God was just that. BIGGER. GREATER - than ANY & EVERYTHING ELSE.
I grew up in church, was "saved" but that wasn't the lifestyle that I was living. The lifestyle I was living wasn't pleasing to Christ or a good reflection of him at all.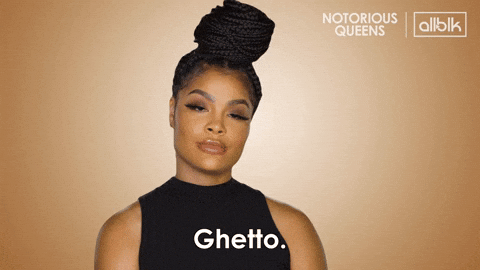 But, I'm thankful that Jesus is ABLE.
Able to cleanse.
Able to purify.
Able to give revelation.
A lot of things even up to a few weeks ago, I didn't understand. But as I was sitting down, the other day, I heard God say, "moved to be positioned".
and whewwwww, did that bless me.
I think we oftentimes spend so much time, questioning, crying, kicking and screaming [figuratively and literally]. I wrestled with God.. cause I felt like God why me? I'm a good person, my heart is good..I don't be out here doing people wrong, so why me? Very self-righteous and wrong of me might I add. Because why not me?
God had to show me, what's good to the world or myself, isn't pleasing to him. And even if it was, if you were seeking to please men, you would not be a servant of Christ. And even Jesus says, 'He cuts off every branch of mine that doesn't produce fruit, and he prunes the branches that do bear fruit so they will produce even more. ' John 15:2
We get so caught up, thinking about ourselves and what we go through. Crying - woe it's me! We often fail to realize, that it isn't always about us.
Yes, we go through the test but the testimony is for us to share with others. So that God can get the glory. So that others can see what God is able to do.
God was refining me [and he still is]. God separated me from me "living my best life" [which really was me wrestling with what God was calling me to do, sinning knowingly, glorifying it and ultimately living a life that was leading me to hell if I'm being honest]. And truly had to, because there's no way I could of been "outside" all the time and being in alignment of God's will for my life and the places, people and things he's calling me to. And this isn't to say, I have it all figured out or have it all together. But this is me saying,
I have the awareness.
I have the revelation.
I have the conviction.
and I'm being intentional about my walk with Christ, now. Intentionally seeking after God and his righteousness.
And one thing that I'm learning is that, sanctification is a process. It's just like when a woman is pregnant, the baby has to prepare and develop the full nine months, to be ready for birth.
3 tips as god begins to shift you -


1. don't ignore your convictions -


If it's something you used to do so freely, people you used to be around so freely, things you used to say, and you randomly begin to feel different.. chances are that's the Holy Spirit speaking to you! And that's your sign to go the other way. I knew I was growing before I even begin to see it because I started feeling convicted about so many things, that I never felt convicted about before.
2. don't let the devil trick you -


The devil likes to try to play with our mind. If you've been having sex, drinking, etc and get the urge to stop, stop. Don't let the devil trick you into staying in sin and bondage. It doens't matter how far away you feel like you are from God. Repent and turn back to him! God is merciful and will forgive you.
'If we confess our sins, he is faithful and just to forgive us our sins, and to cleanse us from all unrighteousness. ' [1 John 1:9]
3. DON'T MISS HOW GOD SPEAKS [TO YOU] -
God speaks to us in so many ways. But God begin to speak to me so heavily in dreams and he still does. One thing I learned was to write them down! At first I wasn't appreciative and was expecting to remember them when I woke all the way up [stupid thinking lol] and that wasn't always the case. But I learned to keep my phone a little closer, to open the voice memo's or video, and record what I heard, seen, and remembered in my dreams. I also have a notebook, so that I can go back write, reflect and get revelation from God on.
Sometimes you have to move - to get stable. Continue to PRESS in the valley. Be in the valley, but don't forget to look up to the hills.
BE ENCOURAGED YALL ! I LOVE YALL ! AND IT GET'S BETTER .
With Love,
Nesh